Frequently Asked Questions
The question of why my house has screw piles is becoming an increasingly common question as more engineers are designing them into builds and more builders are realizing the benefits over a bored pier.
An engineer will design helical screw piles into a new build or renovation for several purposes:
Helical screw piles offer distinct advantages over bored piers with concrete when;
The soils are likely to collapse when drilling pier holes
The soil profile shows deep piers required. (Screw Piles have a proven cost benefit once a bored pier is required to be deeper than 2700mm)
In sandy soil profiles. (Bored piers will often "blow out" in size in sandy soil profiles due to collapse.
In remote areas. (Helical screw piles are a lower cost to establish than bored piers with no need for concrete trucks, pumps or soil removal which can be expensive in remote areas.)
Limited Access is available. (A Helical screw pile can be installed when using the correct equipment with access as small as 1000mm wide.)
Helical screw piles have no soil removal required. (Part of the cost of a bored pier with concrete is removing the soil once the holes are drilled.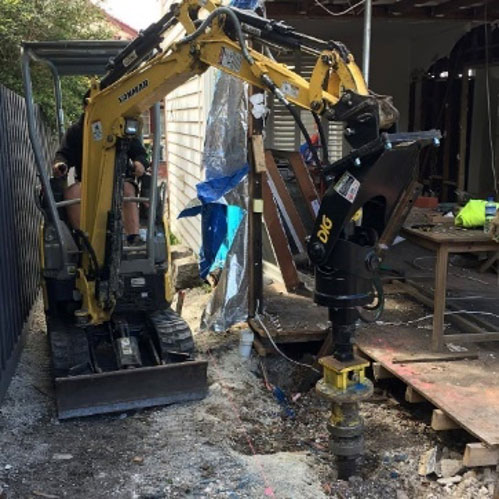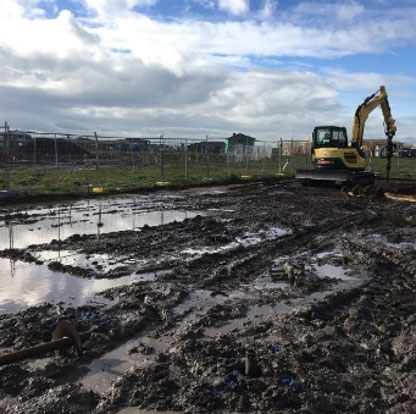 Helical screw piles are governed and designed with 4 Australian Standards covering compliance. The compliance covers everything from the type and strength of the pipe to minimum standards for "load" and minimum depth requirements for poor soils and reactive soil. They must be designed to provide a minimum 50 year design life. Once the pile is installed the contractor must provide a detailed report to the inspector to show what the pile was designed to do Vs what it actually achieved on site.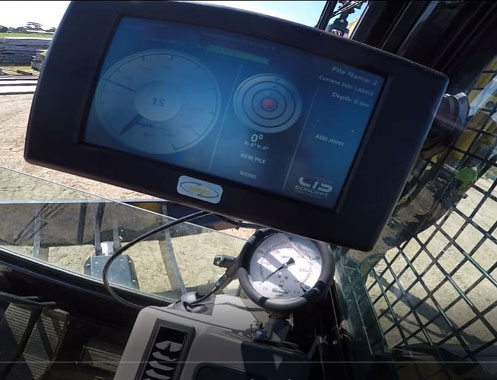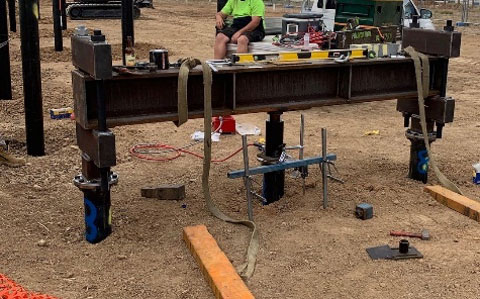 Helical screw piles can be used for most slab constructed dwellings such as raft / beam and waffle slab in new builds. They can be used as "posts" for stump / bearer and joist constructed houses.
They are an ideal solution for renovations and extensions to existing dwellings with easy establishment and tight access ability.
They can be used for underpinning failing dwellings foundations where movement has occurred due to problematic soils created by trees, broken easements, reactive soils etc.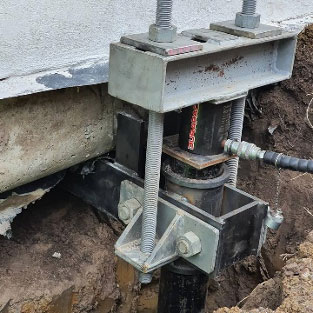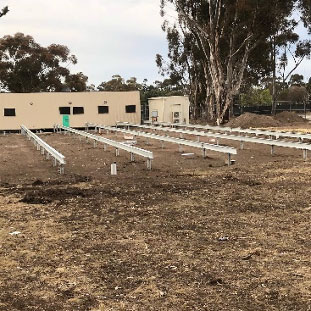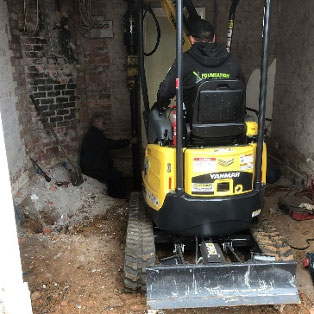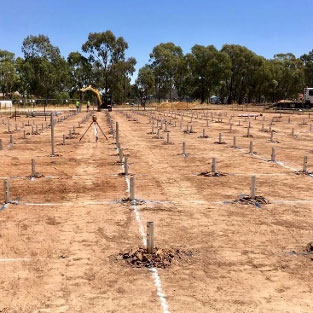 Helical screw piles have a continuous consistent pitch from the bottom to the top of the "helix" plate unlike others who have differing angles with either a 2-piece helix or more aggressive pitch helix.
A true Helical screw pile has been proven with 100's of tests conducted globally to have less soil disturbance than other types of helix plates. Minimizing soil movement during installation is critical in ensuring the pile performs to the best of its designed requirement. By disturbing the soils more during installation you may risk effecting the actual and long term performance of the pile.